Featured
Featured
Featured

See what's new with the updated 2014 Camry
At Toyota of Elizabeth City, our team strives to help customers find high-quality and reliable vehicles that meet as many of their driving needs as possible. This is often relatively easy because so many customers just cannot get enough of the Toyota Camry. After all, it has been the best-selling car for 15 of the past 16 years! Now the latest addition to the Camry family is available at our dealership with four exciting new 2014 Camry trims.
Read This Article>
The best-selling Prius hybrid gets a few stylish updates this September
A new official special edition model of the Toyota Prius is arriving at Toyota of Elizabeth City in September, and it's equipped with some stylish features that are sure to please. The 2015 Prius Persona Series Special Edition will include 17-inch alloy wheels with a premium dark metallic finish. Additionally, the vehicle will come with heated power mirrors and chrome shift knob rings and door grips.
Read This Article>
Toyota has long been a pioneer in the automotive industry. Why, just one look at its fuel efficient engines and hybrid lineup have been enough to cement Toyota's place as a leader in automotive technology and engineering. However, Toyota...
Read This Article>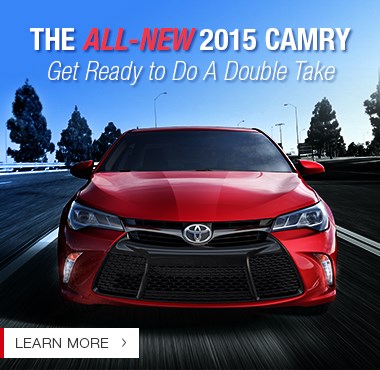 Auto Reviews
Auto Reviews
Auto Reviews

New for 2014 The 2014 Toyota 4Runner receives revised exterior and interior styling for the 2014 model year, as well as new audio system options, including Toyota's Entune infotainment suite. True to its Roots In nearly three decades on...
Read This Article>
Articles
Articles
Articles
Renting an apartment doesn't mean that you can't own a pet unless, of course, your landlord forbids them. Many apartments that won't allow a dog or cat may be willing to allow other types of pets. The trick is to find the one that...
Read This Article>
This savory, nutty pasta dish is so quick and easy-to-make that it is sure to become a standby for unexpected guests. It's hearty enough to stand alone as a one-dish meal, but when combined with a lovely salad, crusty bread, and a glass of dry...
Read This Article>
Subscribe Now
Sign up today to receive your monthly newsletter.
Special Offers
Special Offers
Special Offers
Articles
Articles
Articles
A change in the sounds a car makes can indicate a problem.
Not many people have medical training, but almost everyone can tell when there's something wrong with their body. They visit a doctor, describe the symptoms, and let him diagnose the problem. Cars should be treated the same way. While they don't...
Read This Article>
Location
Location
Location
Driving Directions
Sales Dept. Hours
Mon-Fri: 9:00am – 7:00pm
Sat: 9:00am – 6:00pm
Sun: Closed
Service Dept. Hours
Mon-Fri: 7:00am – 6:00pm
Sat: 7:00am – 2:00pm
Sunday: Closed